It's official. 2017 is here.
Many of us sit and take the time to look forward.
Others just look back.
Whichever way you chose to face the year ahead, it's time to decide to be inspired. It's always the right time to be.
Inspired to make a difference for yourself.
Inspired to make a difference for someone else.
Inspired to take a chance.
Inspired to breathe deeply.
Inspired to feel grateful.
Wishing you health, love and an abundance of all that makes you feel inspired.
Are you ready to take action this year and experience a transformative coaching experience? Check out my scheduler and we'll see if we are a good fit! 

BIO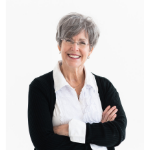 Monique works with organizations who want to reduce conflict to create a culture of collaboration, engagement and productivity. The most successful leaders are not infallible when faced with someone who "drives them crazy!" Her strategies to empower people to better understand each other and have better outcomes, while having fun, are appreciated by all who meet her. She draws from 30 years of crisis intervention work, she is a Level II Accredited Trainer for DISC as a Human Behavior Consultant and a Certified NLP Professional Coach. She loves meeting people and getting to know them and their industry. So feel free to reach out.