About
Monique
My mission is to help you turn those more challenging work relationships into
engaging interactions where everyone feels  heard
and respected 
Certified Human Behavior Consultant
Accredited Trainer for Personality Insights. Through the magic of DISC, improve all your human interactions by understanding and bridging your differences to create win/win outcomes.
AWARD WINNING PROFESSIONAL SPEAKER
Workshop designer and facilitator with a specialization in Organizational Development. Recipient of World Class Speaker Award at the High Impact Speaking Competition.
FORMER CRISIS INTERVENTION AND FAMILY LIFE EDUCATOR
Human Relations expert working with a diversity of socio-economic backgrounds  to empower people with their mental health, conflict prevention or resolution.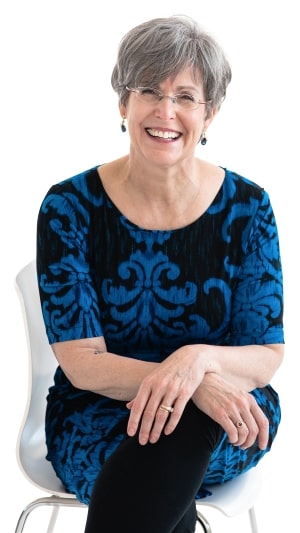 Today, I love watching my clients get excited when they finally understand and appreciate themselves as well as what really motivates others. Suddenly, they start speaking with people at work and at home in more effective and productive ways. It's very exciting to watch as dynamics go from conflict to collaboration. And from frustration to mutual respect.
With over three decades of helping others, having worked in women's shelters, youth protection, suicide prevention, mental illness, grief support and family counseling, I have seen all types of dynamics and behaviors that affect our relationships. I love fusing real life stories with proven, simple strategies to connect with people in an accessible manner.
Like you, I have seen the effects of poor communication. Do you sometimes wish you felt more heard and respected? Do you know talented people who hide their brilliance out of fear of disapproval or criticism? Have you seen go-getters get so frustrated that they get labelled bullies and don't know how to change that? Wouldn't it be great to know how to deal with difficult people without worrying about becoming difficult ourselves?
Besides having 15 years of corporate experience in the financial services industry as a senior customer service rep, since 1984, I have been studying communication strategies to use in my crisis intervention work.  
While I appreciate the theory that people learn by coming to their own conclusions, unlike many coaches and counselors, I used an educational approach to helping others by offering new information.
Time and time again, I witnessed coping skills improve, self-confidence develop, relationships flourish and people get promoted because of the concepts I shared.
During that time, I developed a simple template to stop avoiding difficult conversations. I called it the R.I.S.E. script on "How to Ask for What YOU Want" and taught people about correct assertiveness. It changed and even saved lives.
I was honored to be invited to be a contributing author in the phenomenal book "Stand Up, Speak Out Against Workplace Bullying" from the National Workplace Bullying Coalition. I have also been published in Huffington Post and featured in 3 other books as well.
When we understand the model of human behaviors, interactions become fascinating and more enjoyable to manage. We just need the key to unlocking the people puzzle to finally bridge the conflict gap to easily understand and appreciate one another.
I look forward to helping you do just this. 
A Sample of My Style of Teaching
Certified Human Behavior Consultant / Accredited Trainer for DISC Personality Styles
University trained in educational workshop development and facilitation. (Valedictorian of Certificate Program)
Certified as a Family Life Educator and N.L.P. Professional Coach
Active member of the Canadian Association of Professional Speakers
Winner of the 2015 World Class Speaker Award at the High Impact Speaking Competition, Ottawa
Member of the Golden Key Honour Society for outstanding academic achievement with a focus on studies on interpersonal relationships and work groups
Wife, mom, stepmom and devoted caregiver to seniors I love. I've been known to rescue wayward birds, cats, dogs and people.
I'm here to help.  Phone, email or grab a spot on my handy dandy online scheduler.  
Because it's time for you to feel heard and respected by your peers and colleagues; and for your teams to really shine.