Corporate Training
Strengthen Workplace Relationships
I work with organizations who want to reduce conflict and create a culture of collaboration, fun and productivity…even if they drive you crazy! 
Specialties
Correcting poor behaviors
Accountability and support are vital to take your people from conflictual to collaborative and boost performance, employee retention as well as your bottom line.
Imagine your team fully engaged, fully appreciated, fully valued, fully respected and fully recognized for who they are.
How will they treat your clients? With these tools in place, performance, productivity and retention will follow. That is a win-win-win situation.
The "Personality Advantages Program" offers insights, development tools and strategies that enhance leadership, improves communication and collaboration while eliminating confusion. This program informs how we treat others which impact your sales, your organizational stability and your growth.
In a nutshell, the full program has 4 elements:
DISCover everyone's personality blend;
Experience the information to increase personal awareness and understanding;
Apply the Model of Human Behavior;
Evaluate the long term impact.
This is for the organization who values more efficient communication, increased management effectiveness, a more productive and happier team which leads to a more profitable and successful business.
This Program Is Essential For:
Directors & Managers focused on creating sustainable growth and increased value
Supervisors & Team Leaders who want the best from the whole team
New hires who will quickly gel with the existing employees
New managers will easily gain understanding and perspective and control of their people
Preparing individuals for promotion with less effort and faster results
On average, two people have about a 40% chance of experiencing a good personality match based on how their individual personality styles fit together.
That means 60% of people including 60% of employees do not get along on a basic level. This impacts communication, job satisfaction and productivity and ultimately the bottom line.
These made to measure programs are a powerful tool that teaches us to understand each other's personality in an interactive fashion that produces lasting outcomes.
"Monique's program on conflict styles and personalities was inspirational and useful. I plan to implement her tools and suggestions on how to reduce conflict, right away."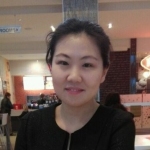 Selina Yu, CPA, CGA, Senior Accountant at Songhees Nation, Victoria, BC
"Thank you Monique for your input and insight. We appreciate your delivery style"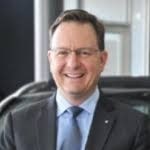 Yves Laberge, General Manager
Mercedes Benz, Ontario
✓ Increased self-awareness
✓ Understanding of how to work with different personality blends
✓ Tools on how to develop rewarding relationships
✓ Effective strategies for diffusing and preventing conflict
✓ Realization that there are no difficult people, just different priorities
✓ More cohesive and productive teams working from their strengths
✓ How to give feedback and directions so that people will feel respected
ABOUT
The Personality Advantages Program
discover
Initial Intro Onsite Workshop of Model of Human Behavior
Personality Profiling for Each Participant
Experience
Continuous Onsite Educational Training Series for Key People
Tested and Proven Modules each month
Apply
Individual Personalized Virtual Coaching
Real Time Problem Solving of Current Team Dynamics
Evaluate
Leadership Review Session
Long Term Strategic Planning for Sustainable Change
The Personality Advantages Program demystifies people's motivations and actions to highlight each and everyone's strengths which dramatically improves your workplace culture.
This strength based approach to leadership will make your organization stand out as an employer, and your clients (and your bottom line) will benefit too.
DO NOT BE FOOLED!
This assessment is more robust than its simplicity would suggest at first glance. For example, while consulting with a DISC certified consultant, an organization can request a report that lays out where every member of a team fits on the model which uncovers their optimal way of working and communicating with one another.
Imagine knowing where everyone fits on the spectrum and how their personality blends interact with one another.  DISC is more than just a personal assessment. This is a powerful tool that will transform how key stakeholders or an entire organization interact.
Learn to speak DISC and create more powerful and productive teams who know how to go to their strengths for the most positive outcomes.
Bring Monique in to reduce conflict, to improve the workplace culture or as a reward for your high performing teams.
Contact her today to discuss your goals and how she can help you personally or professionally.
"Monique, thank you so much for animating such a fun and informative session! Not only will it help me navigate the relationships in my life, but I immediately could see how to apply this framework to my team at work."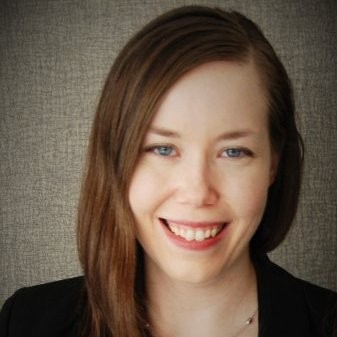 Valérie Taschereau, Audit Associate
Deloitte Canada
Personality Advantages Program Breakdown
Discover – Personality Blends
Onsite Interactive Training – Personality Profiling 
In this fun and interactive 1 or 2 day intensive training, we will put in place the building blocks to design new communication strategies to create more cohesive and productive teams moving forward.
This training highlights how to relate better with one another in a way that is fun, easy and leads to higher performing teams.  Having a good understanding of our own and our colleagues' strengths and blind spots is an impactful way of transforming difficult relationships in the workplace into collaborative and profitable ones.
Putting it all Together: Simulations and experimentation – Deconstructing with role play – Real situations and powerful applications
Experience – Group Sessions
Strategy and Review – Onsite Interactive Group Coaching 
(2–3 hours every 4-6 weeks. Programs are personalized to your needs

)
Every session will piggy back on previous group training session and do a deeper dive into the most relevant topics.
Here are some sample workshop modules:
Leadership at Work (2 separate sessions)
Relationships at Work
Conflict Resolution at Work
Teams at Work
Time Management for Different Personalities
Levels of Listening (Selling, Customer Service, Team Development)
Closing the Sale Based on the Client's Personality
As well as reviewing new material, every group session will review how the group is currently implementing what they have learned and assess improvements while strategizing the next steps.
Apply – Personalized Sessions
30 minute private virtual coaching sessions for each identified participant.
Depending on the length of the consulting engagement and how often the whole team is meeting, these are typically either monthly or bi-monthly.
These individual sessions are for just in time problem-solving, tackling confusing work scenarios, role playing upcoming conversations, and strategizing our adaptation to create better outcomes in all our engagements
Evaluate – Sustaining Progress
Onsite Management and Leadership Assessment
5 hours
Sustaining progress is critical to gaining the maximum benefit of your investment and ensuring the long term success of the program.
Meeting with key leaders, we will review program implementation and effectiveness and have a long term strategizing meeting.
The goal of the Personality Advantage Program is to ensure that all stakeholders are equipped with the strategies and tools they need for communicating with success and that the leadership and managers are supported and in control.
This means that you and your team will remain at your highest readiness for any challenge and that you can deliver your best results now and in the future.
"Monique's workshop is still raved about. Families appreciated her support and knowledge in developing skills and personal awareness to better their quality of life."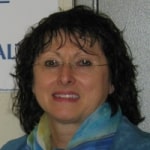 Lucie Discepola, Executive Director
Friends for Mental Health of the West Island
"Her professionalism and passion are evident. And she is extremely adaptable at tailoring her message to the group and the circumstances. Thank you Monique"
Connie Brown, Programming Coordinator 
West Island Women's Centre 
If you are ready to make sustainable changes to your organization to trade misunderstandings and conflict for more collaboration and productivity, then you are ready for a conversation.
Phone, email or use the handy dandy online scheduler below to pick a mutually convenient time.
Memberships