Twas the night before New Year's
Doing an annual review
Folks were getting frustrated shouting
"Hey, where's the corkscrew?"
Looking ahead down the road
For the perfect solutions
Is our maddening ritual
Of transformative resolutions
Armed with paper and pencil
And a bottle of fine wine
The annual brainstorm begins
For the perfect life we design
First look back at the year
For what has worked, and has not
What had we strategized?
What were last year's thoughts?
I had laughed at my husband
Whose big plans were quite simple
A big flat screen TV
Is what made his eyes twinkle
"That's not a resolution" I said
Laughing scornfully
"It's got to be a habit you gain
It's not bought with mo-ney"
But today I look back
And much to my chagrin
As I look in the mirror
I didn't really get that thin
I appreciate however
Little improvements to my health
But if I am truthful at all
I did not gain much in wealth
I was sure those would happen
As I wrote those plans down
But the flat screen stares at me
As I watch the countdown
Maybe I shouldn't have laughed so much
At my husband's wisdom
Maybe I need to review
Who's using the best prism
Not just habits will I plan
This year will have simple and fun
Like a place to vacation
Where there's oodles of sun
It's time to stop being
A New Year's resolution snob
It's judgmental and dumb
Turning goals into a job
So my plan is to stop following
Fussy rules that might not matter
And to accept simple things in life
Even embrace if I get fatter
When we're easier on ourselves
Deciding we don't need to do it all
Sometimes skip the gym to watch TV
And we might be happier overall
So have a beautiful year
And leave room for happy surprises
Because love of family and friends
Remains the best of enterprises
Happy New Year Everyone XO

BIO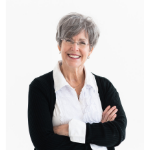 Monique works with organizations who want to reduce conflict to create a culture of collaboration, engagement and productivity. The most successful leaders are not infallible when faced with someone who "drives them crazy!" Her strategies to empower people to better understand each other and have better outcomes, while having fun, are appreciated by all who meet her. She draws from 30 years of crisis intervention work, she is a Level II Accredited Trainer for DISC as a Human Behavior Consultant and a Certified NLP Professional Coach. She loves meeting people and getting to know them and their industry. So feel free to reach out.